UEL academics interested in this opportunity must first discuss with their Director of Research and with the Research and Development Support team at reds@uel.ac.uk
Before you submit an application to Curiosity, you must email cin.curiosity@bbc.co.uk so that we can have a conversation about your proposal.
Curiosity aims to use the power of exciting and engaging science activities to create change for children and young people experiencing disadvantage in the UK. It is a partnership between BBC Children in Need and Wellcome.
We are looking for new projects that make a positive difference to the lives of disadvantaged children and young people in the UK through engagement with and participation in science. We want to fund organisations who are excited to learn about the difference science can make and can help us learn too.
You can apply for two levels of award:
small grants – up to £10,000 a year for up to three years
large grants – up to £40,000 a year for up to three years.
Curiosity is a one-off scheme and this is the last round of funding, so we expect it to be highly competitive. For our first round, we received 183 applications and made 32 grants.
We expect to make no more than 35 small awards, and no more than 15 large awards in total in this final round. This means that only the strongest ideas will have a full assessment and we strongly recommend you read these pages carefully before you make your application.
Please read our privacy notice, before sending us your details.
Curiosity events
We are hosting events across the UK to help applicants find out more about the scheme, develop their thinking and meet potential partners. The dates and locations of these events are listed below. To register your interest in attending an event, please email cin.curiosity@bbc.co.uk and tell us which event you'd like to attend. If you attend an event, we don't need to have a separate conversation about your idea.
Belfast – BBC Broadcasting House, Ormeau Avenue – Friday 1 February 2019
Cardiff – BBC Broadcasting House, Llantrisant Road – Monday 4 February 2019
London – Wellcome Trust, Euston Road – Friday 8 February 2019
Birmingham – BBC The Mailbox, Wharfside Street – Monday 11 February 2019
Bristol – BBC Broadcasting House, Whiteladies Road – Tuesday 12 February 2019
Glasgow – BBC Scotland, Pacific Quay – Friday 15 February 2019
Salford – Quay House, MediaCity UK – Monday 18 February 2019
You can also head to the Curiosity Facebook Group to receive updates about the fund.
Key dates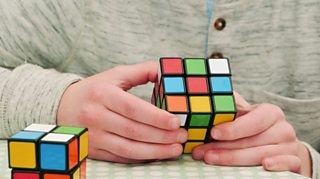 Deadline for applications is 11:59pm on 12 April 2019
Assessments with applicants who reach this stage will happen throughout June 2019
Decisions will be communicated in August 2019
BBC Children in Need welcomes science projects in our Small and Main grants programmes too. You may want to consider applying for these instead, particularly if you want to receive your decision sooner or if your project does not have a strong focus on learning.
For further information please visit: https://www.bbc.co.uk/programmes/articles/FHBGfSZRhxbpcWGY8Rj0xh/curiosity-round-two